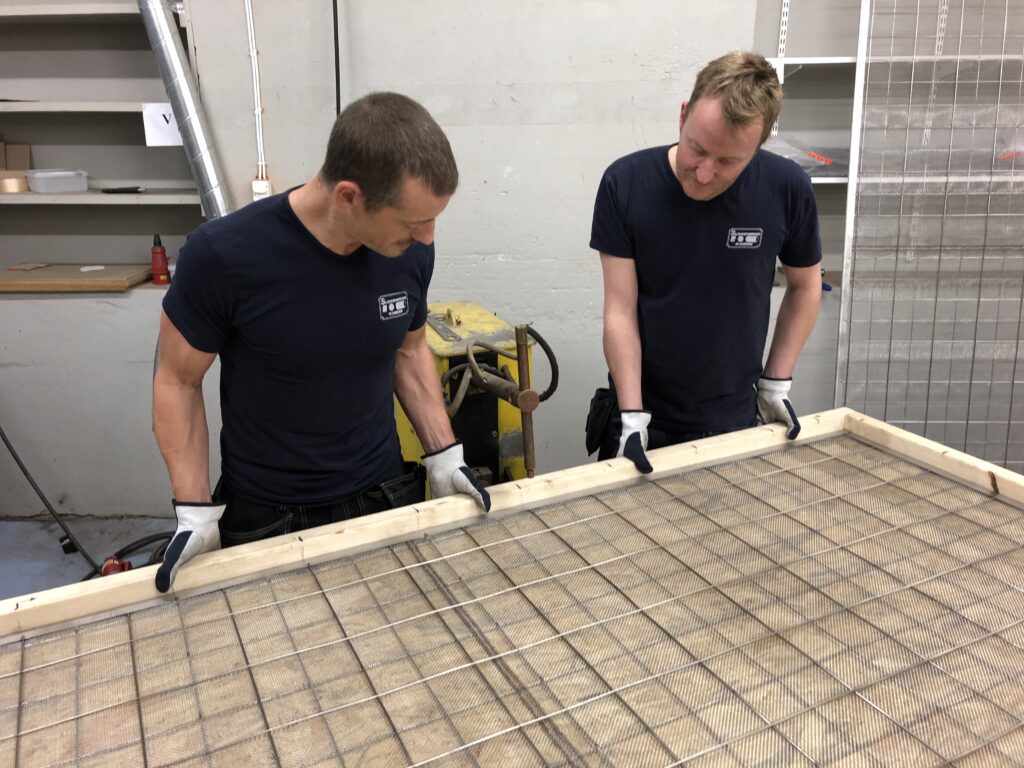 ---
In our workshop we have machines specialized for processing wire mesh.
Wire mesh is a special material which is not always easy to work with but throughout the years we have obtained knowledge about the material only a few can match.

Our goal is to deliver high quality products at a reasonable cost. In order to achieve that we not only have machines for the wire mesh but also for processing sheet metal.
Thanks to our versatility we can manufacture most of the components required in our products. This will keep the costs low but also ensure we can keep a high quality throughout the whole process.

The few components we cannot manufacture ourselves we have good connections with other suppliers for. This allows us to deliver a complete and functional product without unnecessary middlemen.

Visit our other pages to learn more about our production and what we can offer.