Before electropolishing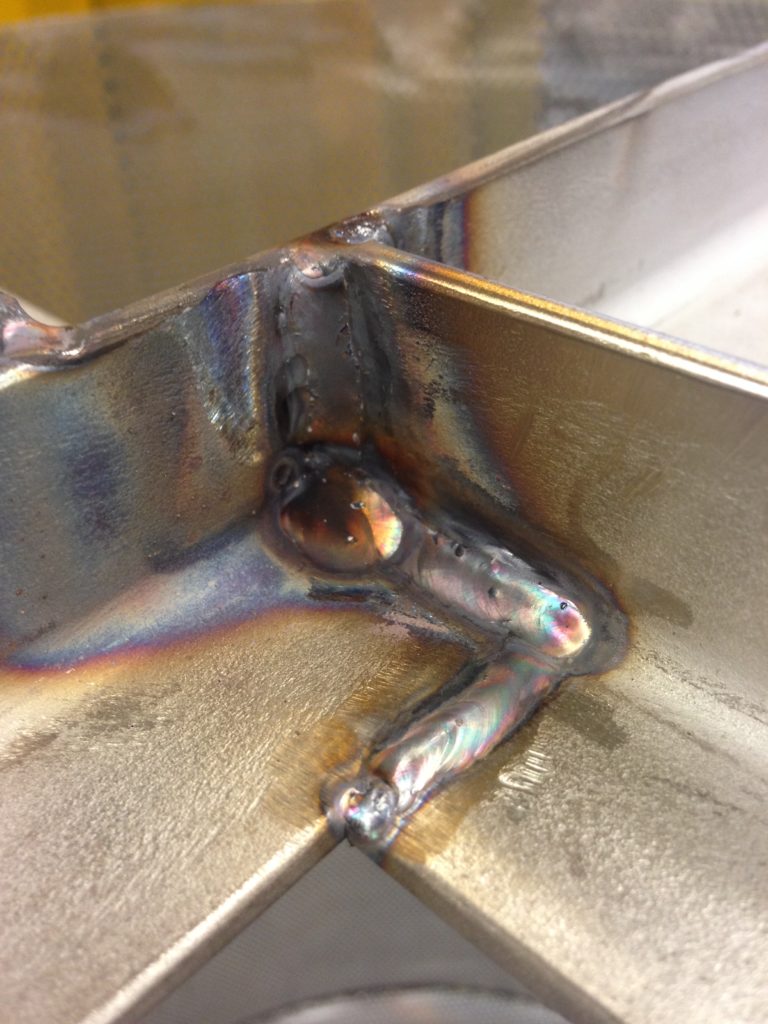 After electropolishing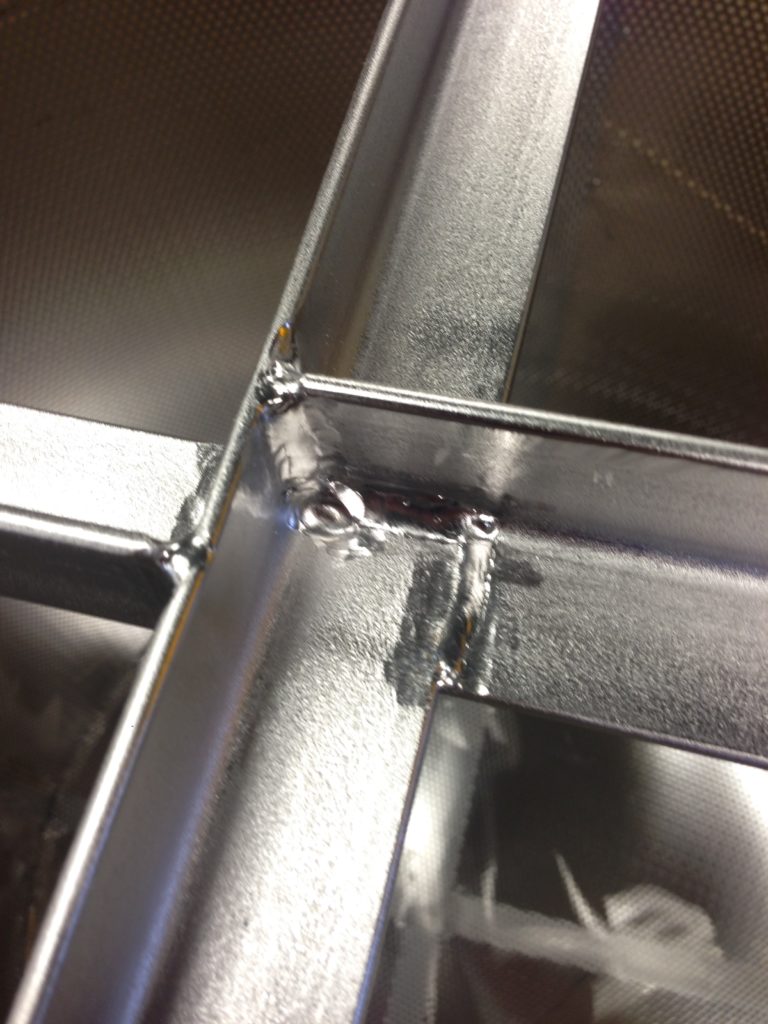 ---
We offer steel pickling and electropolishing for all our products.
When welding the heat often discolor the metal and welding spatter may occur.
Steel pickling and electropolishing will effectively remove the discoloration and welding spatter.

This method is particularly useful in the food processing industry.
Not only will it ensure a product free from dirt and loose particles but also it gives the metal a smoother surface, which will ease cleaning.