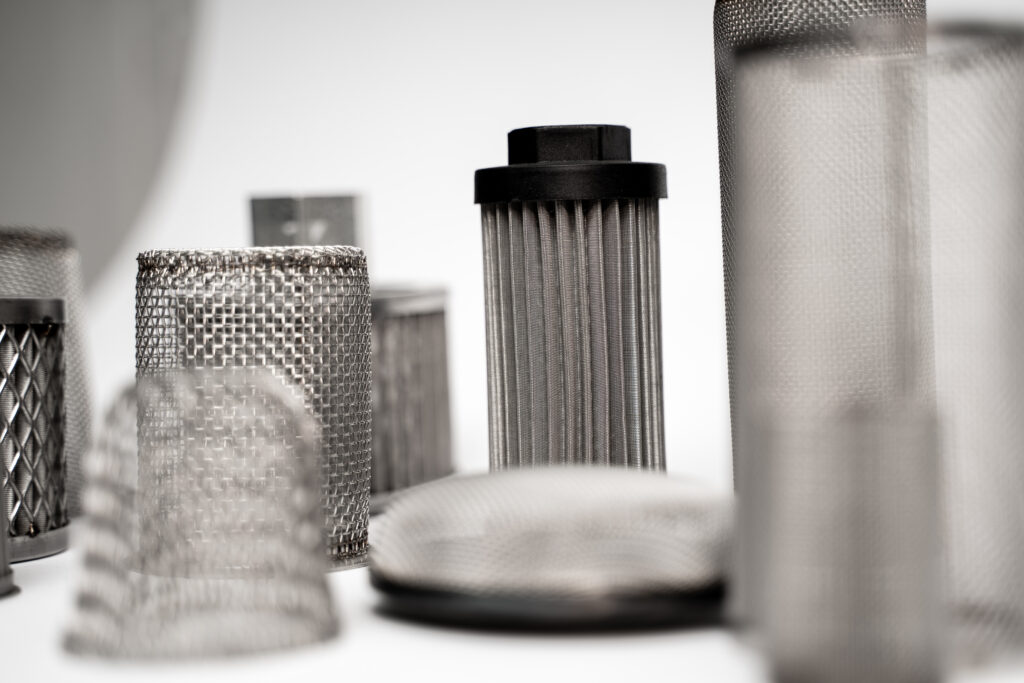 Our products are made according to our customers wishes.

Aperture, dimensions, material – free for your choosing.
---
We produce both large and small volume quantities.
Our machines are customized for mass production as well as the every day occasional filter.

We also offer filter restoration which is sometimes preferred if only the mesh is damaged on, for example, an expensive machined part.
You can read more about our restoration here.
---
Visit our other pages to learn more about our products, or contact us now for more information.